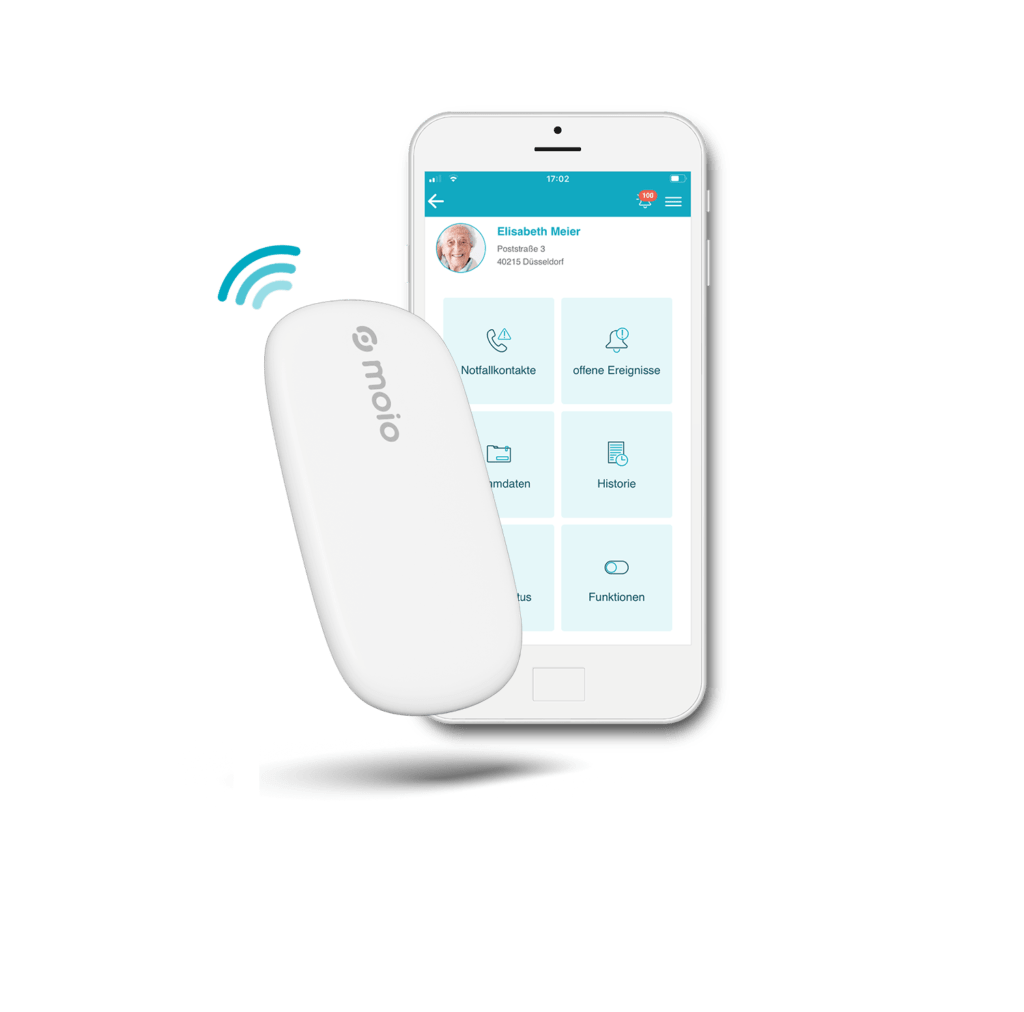 The moio.care system.
Being there whenever it matters.
The moio.
Light shell. Smart core.
The core component of the moio.care system is a flat, soft and flexible sensor module: the moio. It is worn comfortably and discreetly on the patient's back with special plasters or a belly band. Its fine sensors perceive the patient's movements and interpret them independently. In this way, the moio recognises whether a patient has fallen or moved away from a safe area, amongst further functions. If help is needed, it automatically connects to the moio Cloud. From there, all registered caregivers are informed via the moio app. Incidents and the patient's location are sent directly to the smartphone so that help can be provided immediately.
Get your personal offer now.
Get an offer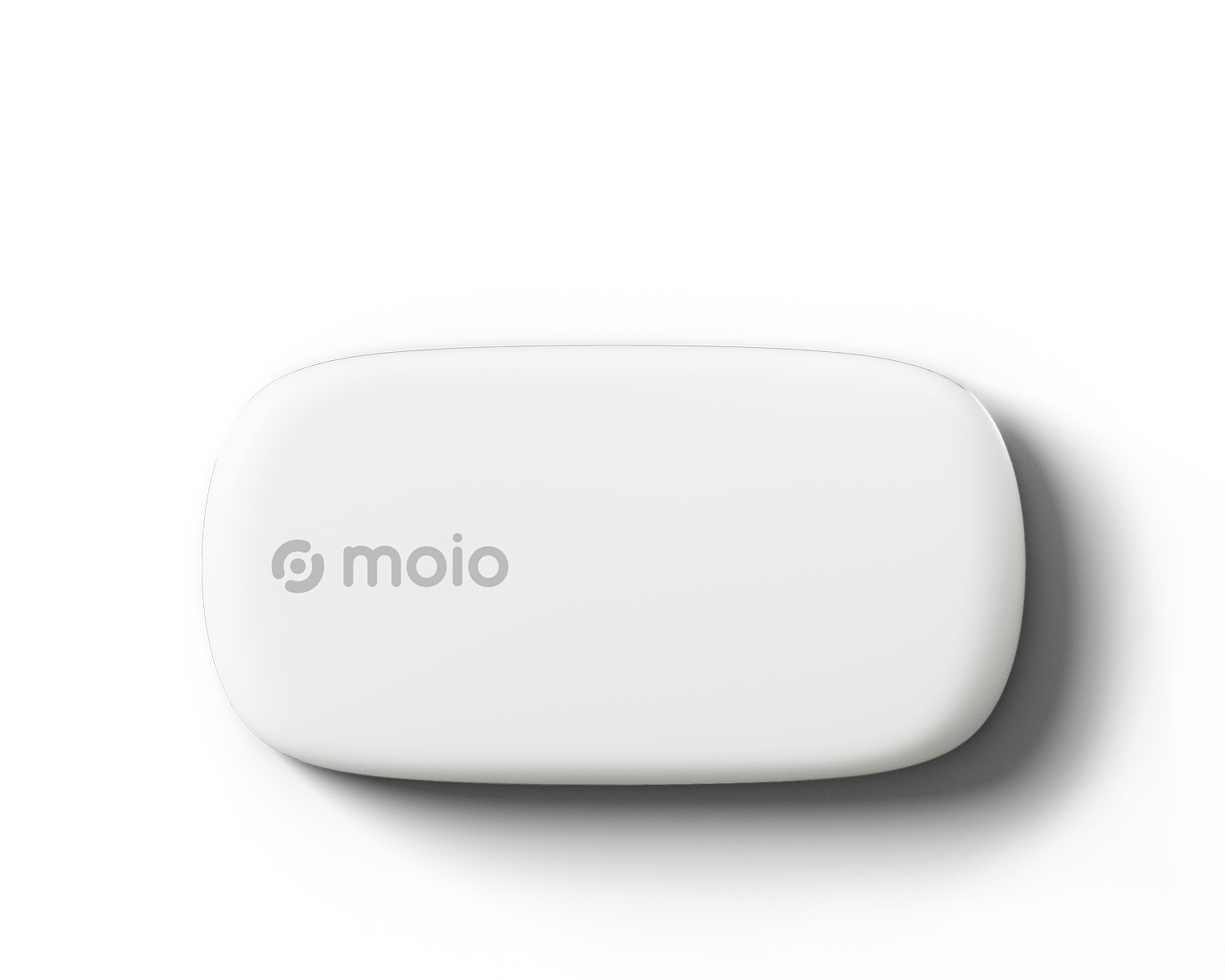 Developed by nursing professionals. Developed for nursing care.
Current functions.
Repositioning signal
If the patient has not moved sufficiently on his or her own, you will be informed after an adjustable time interval that a change of position is necessary.
Fall signal
The moio.care system is designed to detect falls. If a fall is detected, you are notified in order to provide help rapidly.
Localisation
Using the moio app, you can query the current location of a patient, if you need to visit him for example.
Wear control
If the moio sensor module is removed or loses body contact, you will receive a notification, including the last patient's position wearing the moio.
Virtual zones
With the moio.care system, you can create virtual zones for indoor and outdoor spaces. You will be notified if your patient has left his or her assigned areas.
Charge control
In case of low battery charge, you will be informed via the moio app in order to change the moio sensor module.
All functions can be activated separately and are individually adjustable.
More functions. More options.
Free updates still to be released in 2022.
Mobility protocol
See at a glance if a patient is getting enough exercise. The mobility log shows in detail when and how long a patient lies, sits or walks.
Rise signal
If the patient tries to get up, you will be notified and can provide assistance, for example, to prevent a fall.
High wearing comfort. In every position.
The moio.care system
During development, we placed particular emphasis on the wearing comfort of the moio. Our goal was to make it disappear and be invisible under clothing to not restrict or disturb the wearer, while still delivering reliable measurement results. Accordingly, the sensor module was designed to be flat, soft and flexible. There are two different options to wear the moio comfortably on the back at the level of the lumbar vertebrae: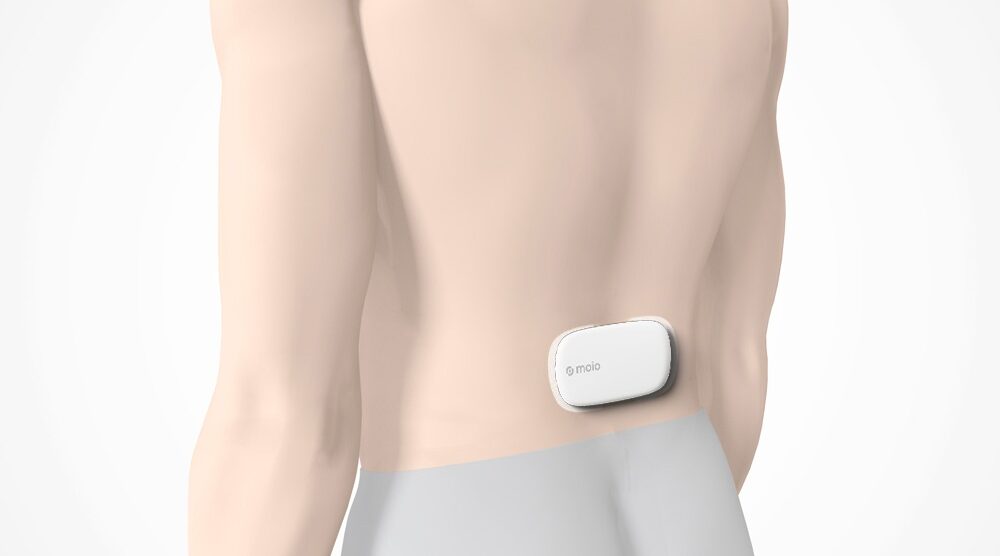 moio Velcro patch
The moio sensor module is attached to the body using a transparent and breathable foil patch with a special surface. Given the Velcro system, the patch does not need to be removed from the body when replacing the moio. Thus, it can be worn as gently as possible on intact skin, even if the skin is sensitive.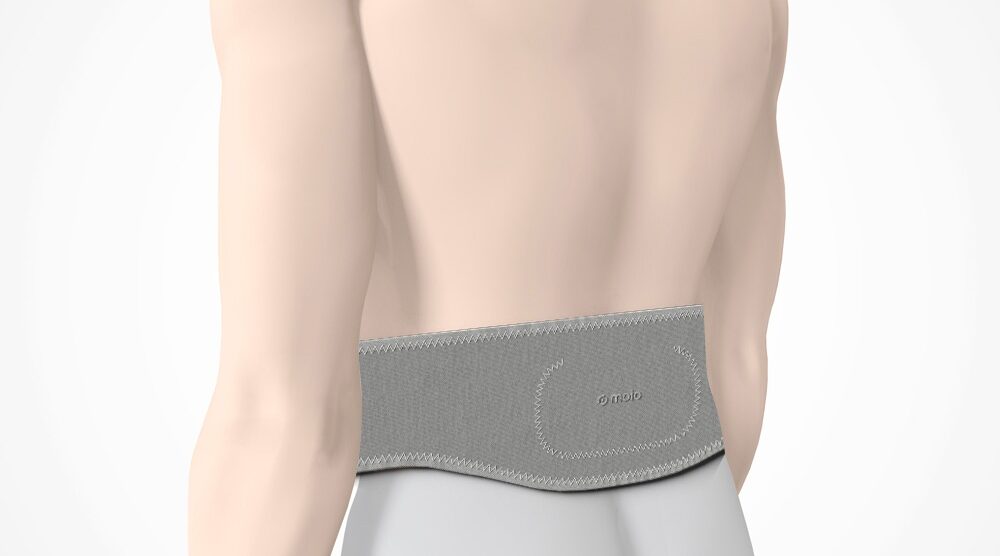 moio belly band
The alternative: A soft fabric band is comfortably placed around the waist, holding the moio.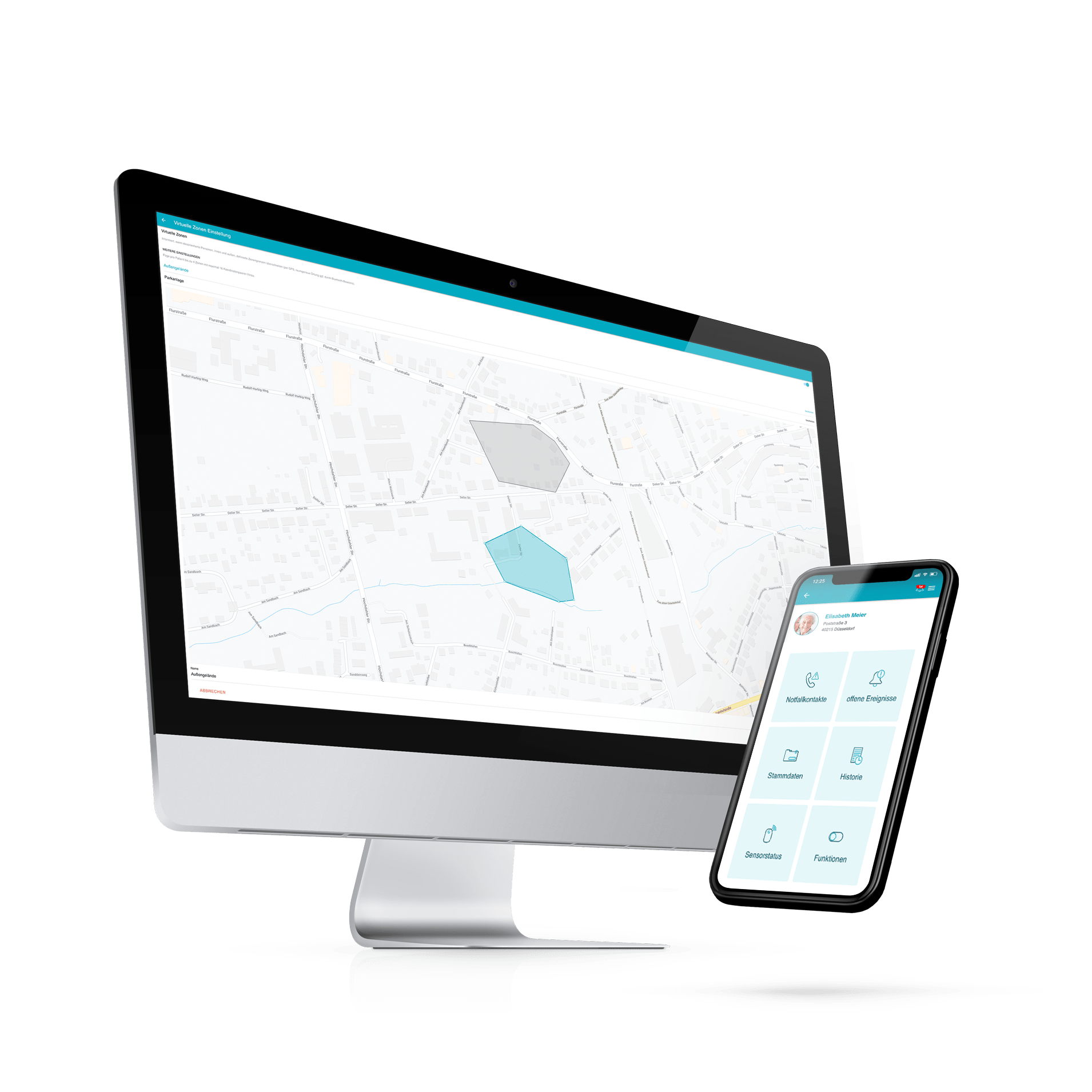 The moio app
Configure your moio.care system individually via your moio app.
Create users, manage patient profiles, assign read permissions and set functions: With the moio App, you configure your moio.care system according to your needs.
Download the moio App (for private users) or the moio App Business (for professional use) free of charge at Google Playstore or Apple App Store.
The moio App Business is available for Android, iOS or the desktop browser.
Complete overview. Anytime, everywhere.
Organize your daily nursing care routine. Simply download the app for free and you'll be connected to your patients and fellow caregivers everywhere. Set virtual zones and see where your patients are, using location tracking. In emergencies, our app will automatically notify you. It's up to you to decide which of the numerous functions you would want to use: The app can be easily configured according to your requirements.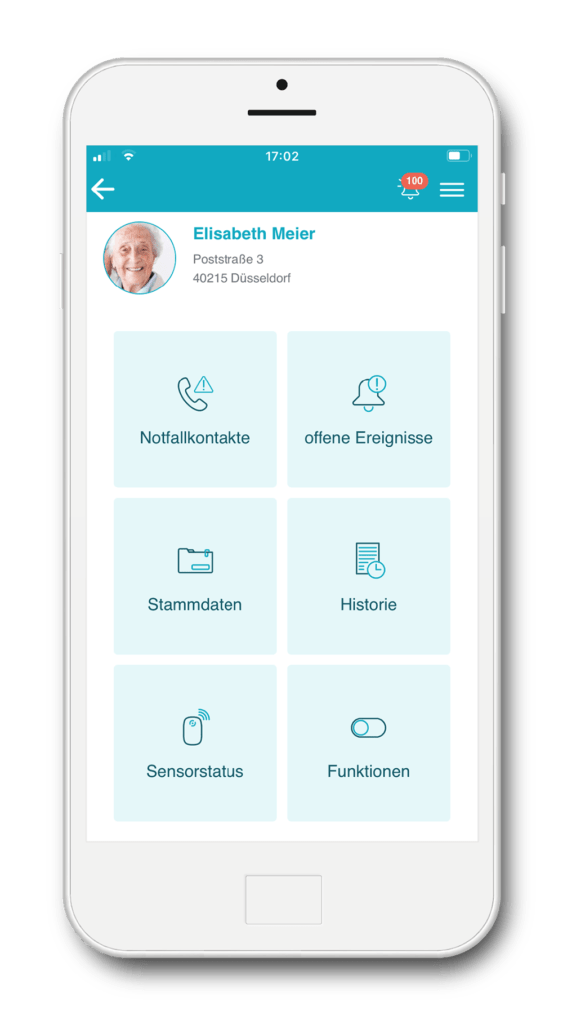 Everything at a glance
All patients have their own profile in which optional information such as pictures, names and contacts can be stored and settings can be customized.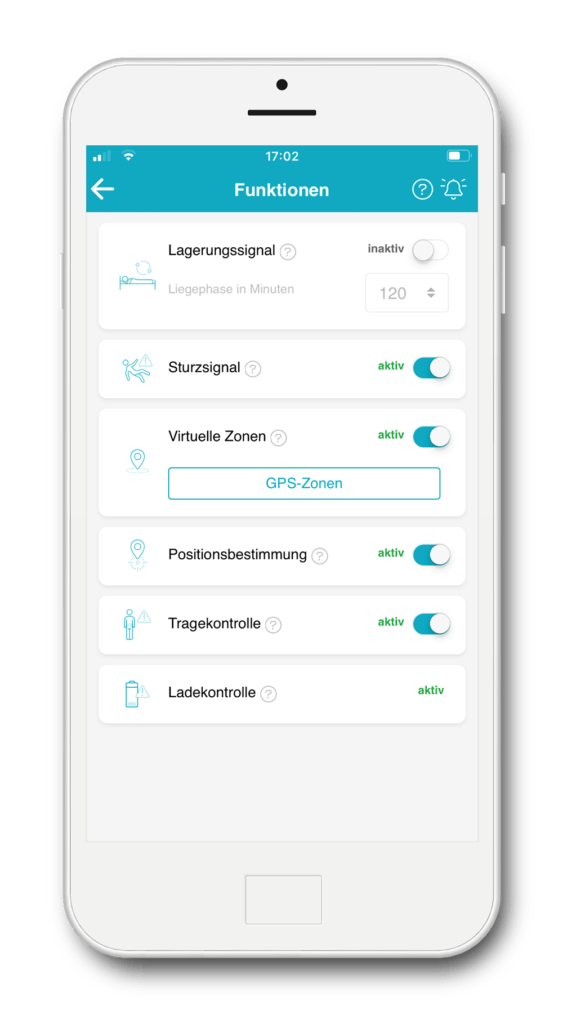 Individually adjustable
All functions can be activated individually and are individually adjustable.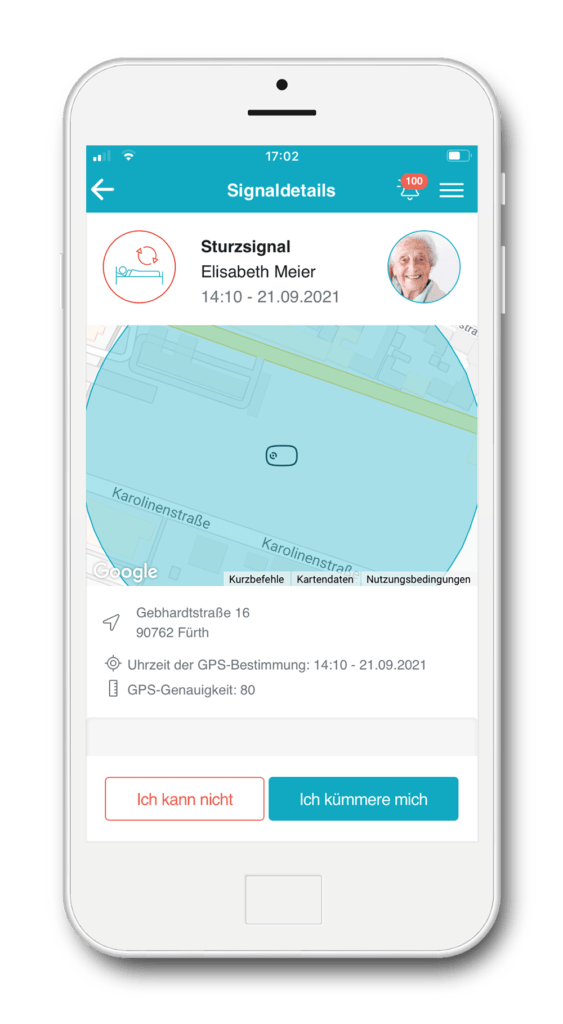 Signal management
A patient's entire care network receives notifications as push messages. Signal messages can be accepted or rejected. If all caregivers reject or no caregiver has accepted after 5 minutes, the entire care network is informed again - until someone accepts the signal message and takes care of the patient.
moio App Business now available (in German language version).
Download the app for free.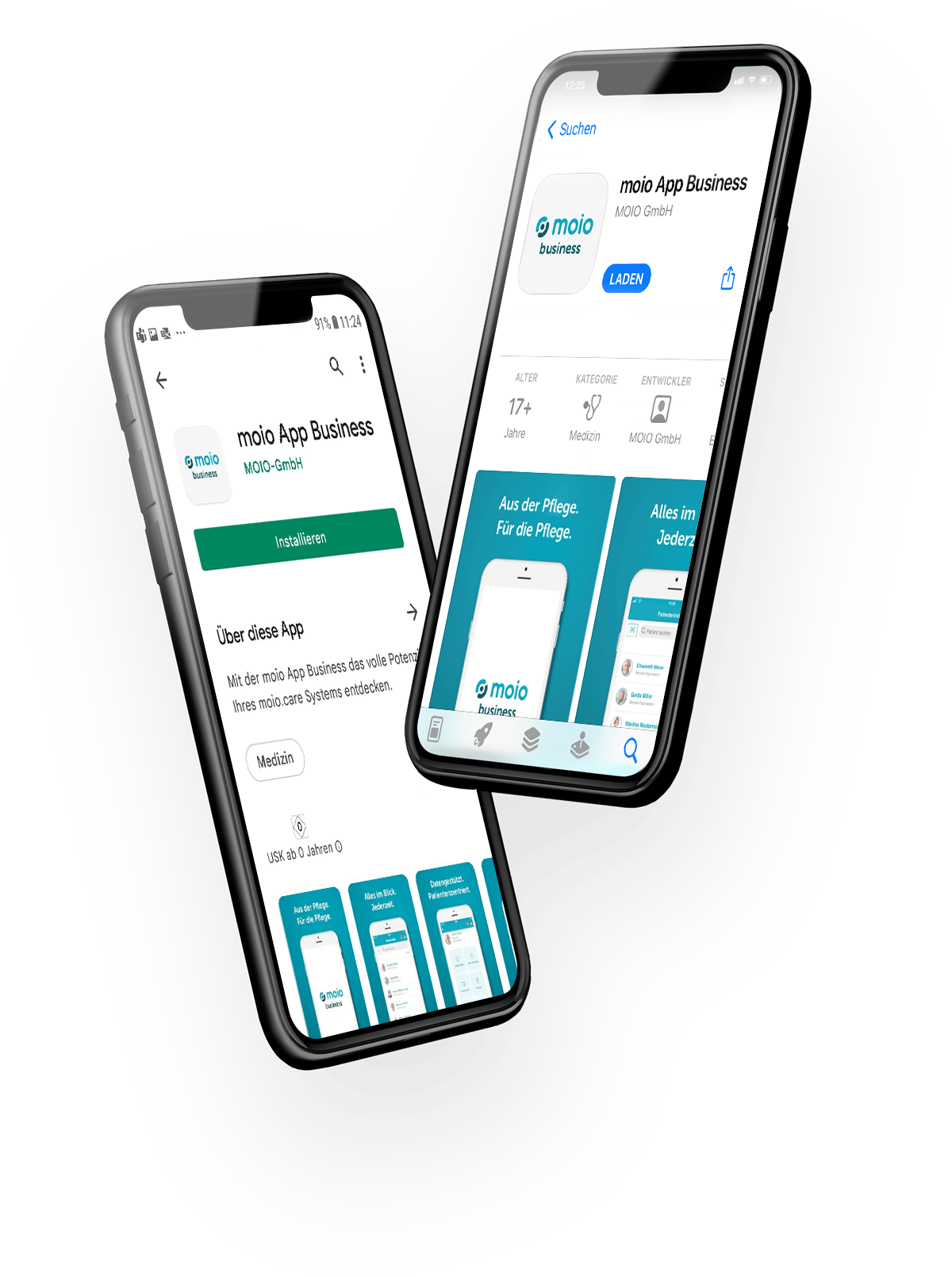 Would you like to learn more?
Our competent staff will be happy to assist you.
We are pleased to support you in bringing digital nursing care into the 21st century. Please use our contact form.